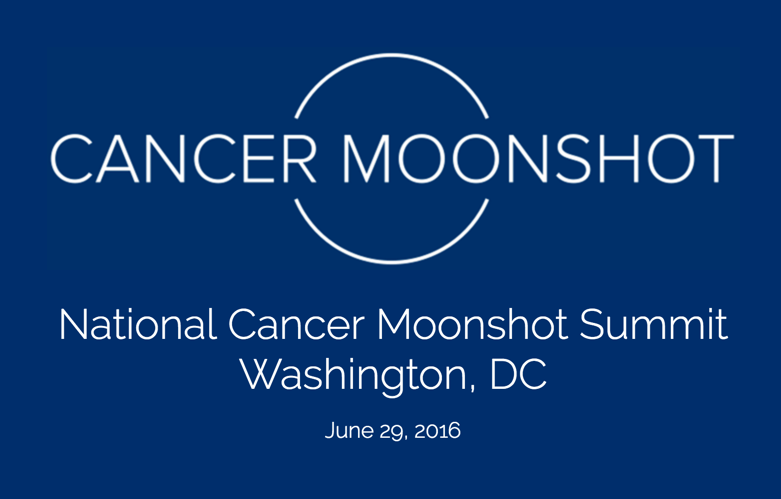 I know I have said I am skeptical about this
whole moonshot conference
idea. Its only one day. And the idea of spending all that money on a one day conference doesn't do much for me. But the conference is today - June 29, 2016 so I am going to see what comes out of it.
I went to their
website
and found that they are now trying to get people involved. They are asking for ideas. They provided sharing links and hashtags.They are working with
CureClick
to incorporate social media and get others involved. (If you do not follow along with CureClick to learn about clinical trials and their results, I suggest you do.)
So my current thoughts are:
I will see what comes out of the conference.
I will try to follow along in the coming months.
I will expect some big breakthroughs in the future.
And will keep my mouth shut in the meantime.